After completing a Loss Forecast or Reserve Analysis you can export the file to Excel. From the client list within Loss Forecaster, hover over the "Print" icon, then choose the "Export" icon for the analysis you want to download.
If you are using Chrome as your browser, the download notification will display in the bottom-left corner as shown below. IE and other browsers typically save downloads in the "Downloads" folder.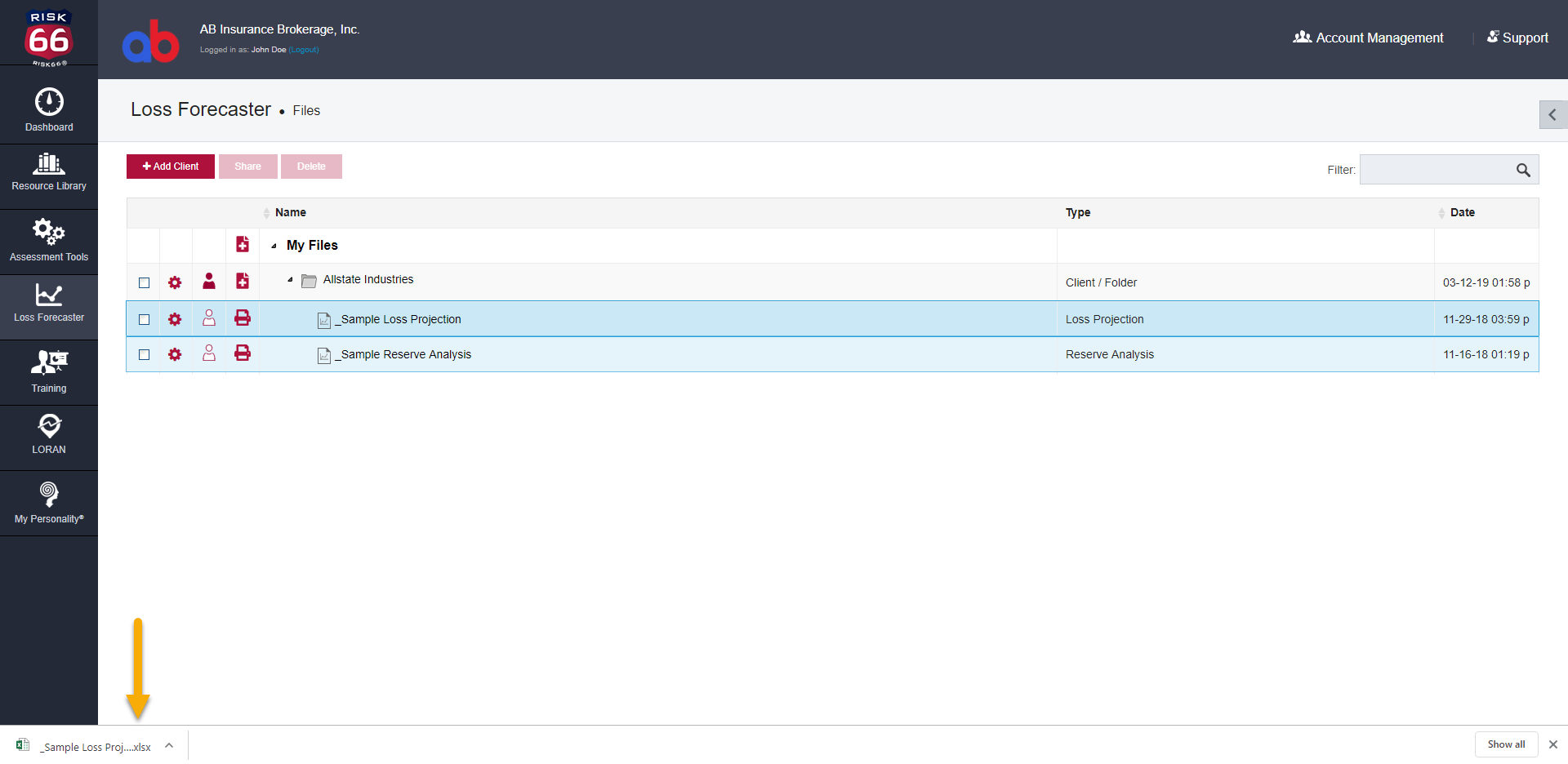 Once you have downloaded the file, double-click to open the file in Excel.
Depending on the Excel version, you may be prompted to "Enable Editing", as shown below.
The tabs located at the bottom of Excel coincide with the screens within Loss Forecaster. Therefore, the tabs will vary between a Loss Projection and a Reserve Analysis. The example below shows the tabs from a Loss Projection.